Let's have some MFC Fun!
The last four months has been tough for all, and we have missed our football. To thank you for your support and cooperation in keeping our community safe, we are inviting you to participate in The DEVILS DEN!
If you are aged 6 to 8, grab your friends, make a team, and lets have some football fun.
The Devils Den will be held on every Saturday from 30th October to 4th December 2021 from 9am-10am at HJ Mahoney Memorial Park, Marrickville.
Teams will be made up of 6 players, splitting into 2 teams of 3. We will play 3 10 minutes games of 3V3. If you have an extra player, you can substitute during the games. You can choose to play one day or all 6 if you like.
There will be a $5.00 per person entry fee which will be donated to NSW Ambulance Service for Covid Support and Stepping Stone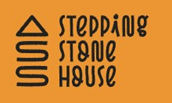 To assist with the covid restrictions and field planning, we ask that teams submit a nomination form. This can be completed by one parent on the teams behalf.
Sausage sizzle and drinks will be available to purchase with all proceeds being donated to the two charities.
Seeking Volunteers
As the Devils Den is a day for giving back to the community, we seek volunteers to contribute some of their valuable time for this charitable event.
We are looking for Junior Referees and Adults to assist with Covid duties, set up and sausage sizzle related duties. If you would like to assist, please email info@marrickvillefc.org.au