New to our club and registering for Season 2021
If you are new to the club and want to play football with us in Season 2021, there are a few steps to get started.
If you don't have a team or wish to be re-graded (play in a higher division), you will need to first register for team formations.
02
Register through
Play Football NSW
After you have attended team formation day and allocated a team, you will need to register and pay through Play Football NSW. Start your registration below.
Once approved, your team's coach or manager will be in contact with you on team activities, training and game days.
Register for Season 2021
Got a team and ready to register with Play Football NSW? Proceed below.
What you need to know before you proceed
Before you begin registration, it is important that you read the following information. If you have any questions about registering to play with our club, please contact us through info@marrickvillefc.org.au
Marrickville FC portion of the registration fees covers, but is not limited to:

Yearly grounds hire to Inner West Council;
Ground maintenance and lighting;
Puma playing kit (shirt, shorts, socks);
Training balls and match balls;
Coaching development;
Training equipment;
Referee payments (U6-U9 only);
Mobile goals maintenance;
End of year gift and trophies;
End of year presentations;
Admin and club operations;
GST transaction fee (to cover charges levied by the bank/payment services provider).

The current registration player fee is as follows:

Under 6 & 7 – $245
Under 8 & 9 – $270
Under 10 & 11 -$270
Under 12 to 17 – $280
Under 18 – $300
Seniors – $405
Coaches – $0
Managers -$0
Supporters and Volunteers – $0

What is NOT included in the fees

Match Officials fees (paid by players to the teams manager)
Boots, shin guards, water bottle
New players in 2021 must pay $30 kit fee (the kit fee is split over 2 seasons)

Marrickville FC is committed to providing a fair and transparent registration fee for all players and families.  The amount of such fees is determined on a year by year basis through a detail assessment of actual costs and forecast budgets.  This review ensure our members receive the best possible value for the services offered by Marrickville FC.

All players registered with Marrickville FC MUST have their registration fee paid in full prior to playing any CDSFA sanctioned match.  Due to insurance and or liability requirements, a player should not take the field unless his / her registration has been paid in full. New players should wait until they are allocated a team before paying their fees. Players must be registered by 28th February 2021 to play first round.

Player registration fees are made up of various components taking into account not only club fees (Marrickville FC proportion) but others set by various local, regional, state and national football bodies.  While it is the aim of Marrickville FC to keep fees at a reasonable and affordable level as much as possible, it should be noted that fee components set by other bodies are not negotiable and may have to be passed on by Marrickville FC.

Marrickville FC is a registered organisation with Service NSW and the Active Kids Rebate Scheme. You must obtain your Active Kids Voucher Code before you register with Marrickville FC.

Obtain your Voucher Code

Go to the NSW Government Active Kids website
You will need to verify some details e.g. Medicare card
Complete personal details and receive your 16-digit voucher code.
Make a note of this voucher code for future reference.

The voucher code obtained will be entered into the payment section when you register. You will not be able to go back and add the voucher once you have completed the registration, even if you do not complete payment.

The Marrickville FC Puma kit is for Under 8 to Seniors. This is issued for season 2020 and 2021 (two years). Players who lose their kit will need to purchase a replacement. Kit exchange will be available for players who require to swap their kit. The kit can only be exchanged if it is in a good condition. For the Under 6 and 7's their kit is for the 2021 season ONLY.

The portion of fees applicable for a refund have changed as at 1st January 2021. Before registering and paying the fees, please read the refund section in the FAQs. 

To obtain a refund you must deregister by logging back into your account on PlayFootball. The club administrator and Association will need to accept the deregistration. This may take up to 7 days to process. You will also need to complete the Refund Request Form.
If you have used an Active Kids voucher as part payment, this will not be refunded to you. Your new club or sport will need to email info@marrickvillefc.org.au with their bank details so we can transfer the Active Kids Voucher money.
Refunds typically take 2 – 3 weeks to process providing you have correctly followed the process and provided all the information requested.
Choose your age group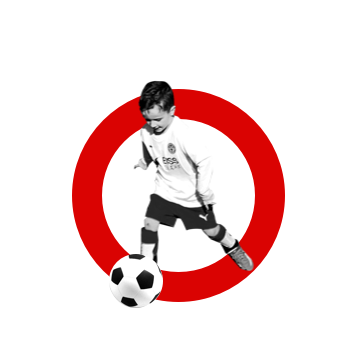 Miniroos Kick-off
Age 3-5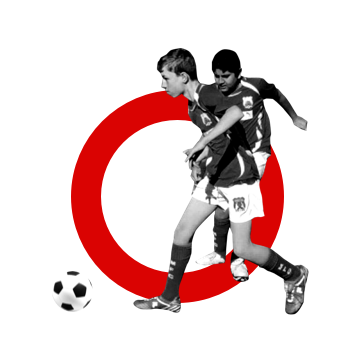 All players
Age 6-18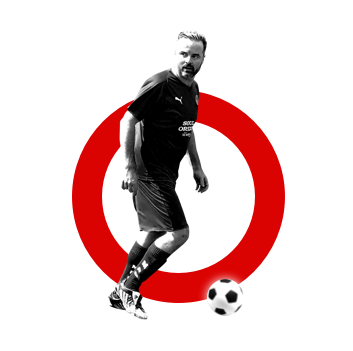 All players
Age 18+